When hot summer is over, a beatiful Autumn season comes over in Japan. You can see a lot of beautiful nature changing and feel comfortable if spending time here.
Traveling Japan in autumn is very popular, since it has many ways to enjoy. Especially, watching Autumn leaf would be the main purpose for travelers.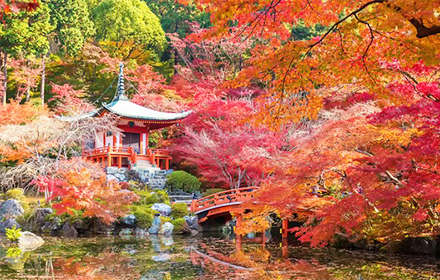 Daigo-ji Temple (Kyoto)
best time : mid November-late November
Buildings, bridge and pond are covered in beautiful red by the colored leaves.
< Autumn leaves >
You can see the autumn-leaves will dye trees and mountains into red and yellow everywhere in Japan.
Autumn-leaves changes the color when temperature falls. Because the land of Japan is long from north to south, temperature varies according to an area, so that it is different by an area at the time when colored leaves are seen.
Changing color of leaves begin with Hokkaido around mid-September, and then move on to south area gradually.
Timing of autumn leaves change color  in each region
Hokkaido area: mid-September to October late
Tohoku area: late September-early November
Tokyo area: November-early December
Kyoto area: November-early December
Osaka aerea: November-early December
Kyushu area: November-early December
※ These are just an example. It depends on the climate conditions in each location.
Popular autumn leaves spot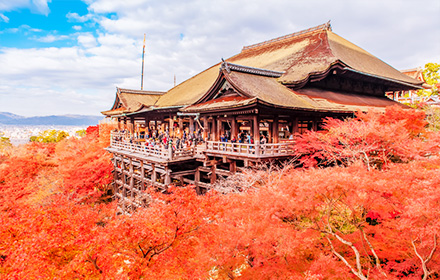 Kiyomizu Temple (Kyoto)
in full bloom: late November-early December
Kyoto tourism popular spot. Although crowded with all year round tourists, the timing of autumn leaves is also great.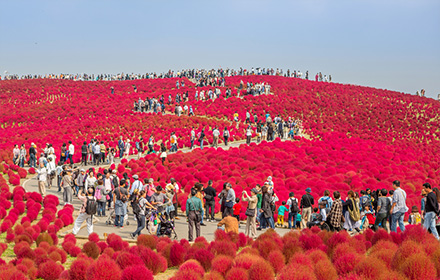 Hitachi Seaside Park (Ibaraki)
in full bloom: early October – mid-October
In the spring of nemophila famous this park, Someageru red one side around is Kokia in the fall.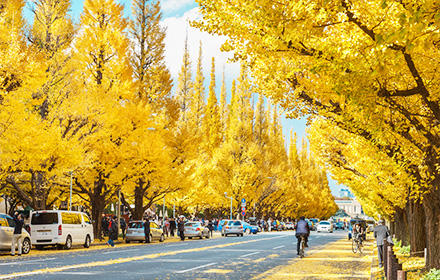 Meiji Jingu Gaien (Tokyo)
in full bloom: late November-early December
Close from Shinjuku and Shibuya, yellow of the ginkgo row of trees is also wonderful views from the train window.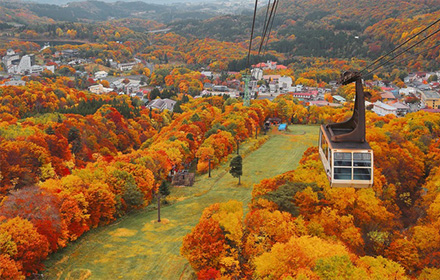 Zao (Yamagata)
in full bloom: October mid-late October
Riding on the ropeway and gondola, great fall foliage views from the air. Winter got off a lot of snow, crowded with skiers.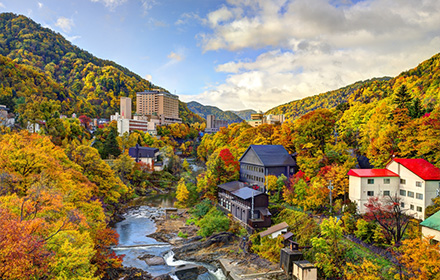 Jozankei Onsen (Hokkaido)
Autumn leaves can be seen everywhere in the famous city in the hot spring.